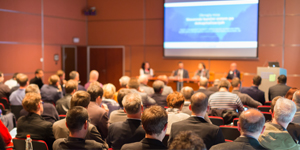 As the General Assembly (GA) will be held this October 28-31, the leadership of Olivet Assembly United States (OA USA) have gathered their hearts and united to pray for this special event and all the preparations that are needed.
For OA USA, the GA is an annual anniversary held with other affiliated ministries and a time where all mission leaders from the USA can gather together to review the past year's progress and plan ahead for the year to come.
This year, due to the various travel restrictions there will be a limited amount of leaders present, however, the online presence of those who could not join will be allowed. Through this hybrid program, OA USA will offer all attendees the opportunity to celebrate together, receive guidance, and encourage one another to be better equipped for all the ministry works that are needed to spread the gospel of Jesus Christ.
Meanwhile, leaders and staff of OA USA are praying fervently to the Lord for the GA to be a time that can be held gracefully and in one heart.
Event Date: Thu, October 28, 2021