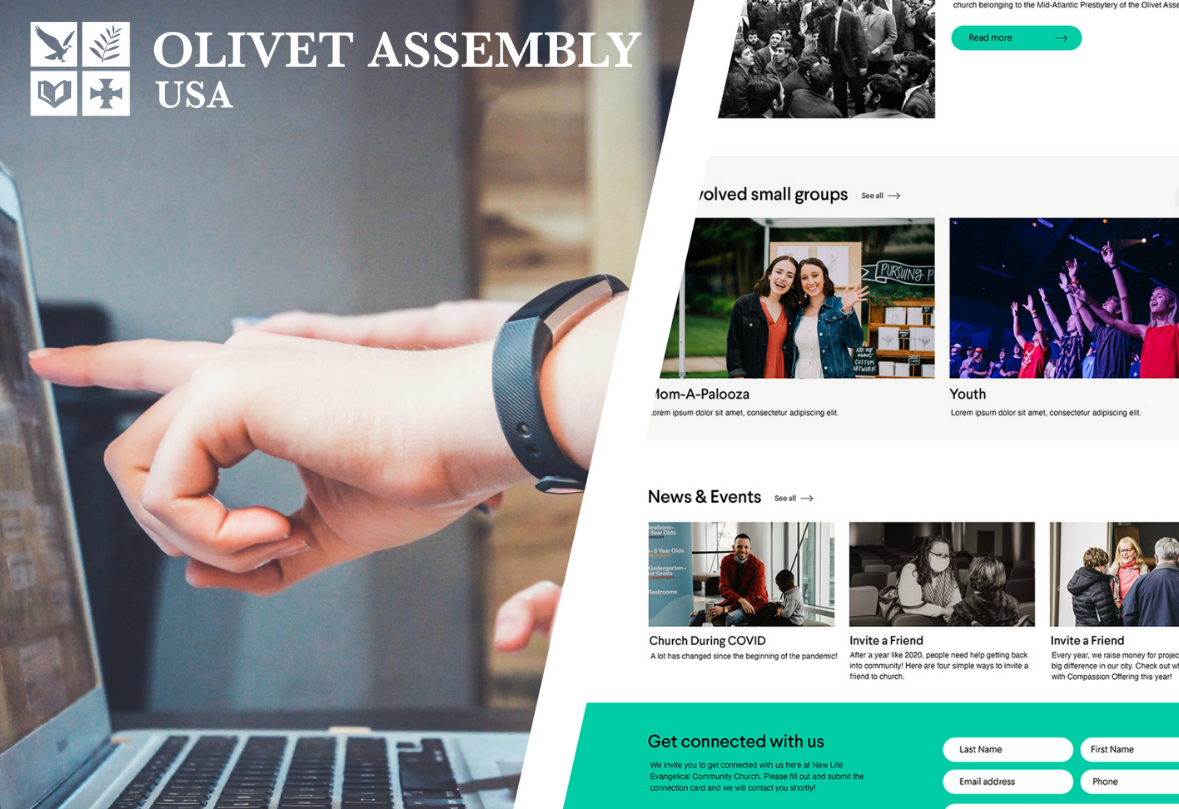 In order to better reach many more people with the Gospel and reach out to those that could not be reached through the pandemic season, Olivet Assembly United States (OA USA) has adapted and released a new web church format to evangelize the many souls that are longing for the Truth and everlasting Word of God. This new web church is also a method to become more accustomed to the current reality of having limited or restricted in-person gatherings.
Though technology has been rapidly advancing over the past decades, it was last year's big event that caused the online presence to exponentially increase, driving most, if not all, to do their everyday activities online. This not only impacted schools, employees, and businesses but also church services and activities.
Even though web church is not a new concept, it has become more prominent since last year, thus, OA USA wishes to utilize this tool and provide it to its many churches around the United States so that they can better reach out to the local citizens, neighboring cities and pioneer new states. Most importantly, the web church will be a tool to help spread the gospel at a greater scale and reach those who have begun to have deeper questions about God since through the lockdowns many have been isolated and secluded from society leading them to meditate more deeply about the meaning of their lives.
In the past, God's Word has been delivered by the beautiful feet of missionaries, ministers, and believers of the gospel everywhere in the world, however, through the web church approach, the gospel can be brought at an even larger scale in few seconds and at just the tips of people's fingers (i.e. through their phones) regardless of where they live and whether or not they have a local church nearby. The new web church format will provide online Bible studies, live sermons, and forms where they could ask questions and receive answers from local ministers at a faster speed.
OA USA prays that this new web church format could truly bring the Word of God to those who are lost in the world without hope and without God and can help them know God their Creator, who loves them, is there for them, and who has a perfect will and plan for their lives. May God bless this new approach and lead many more people to be evangelized even one day sooner.