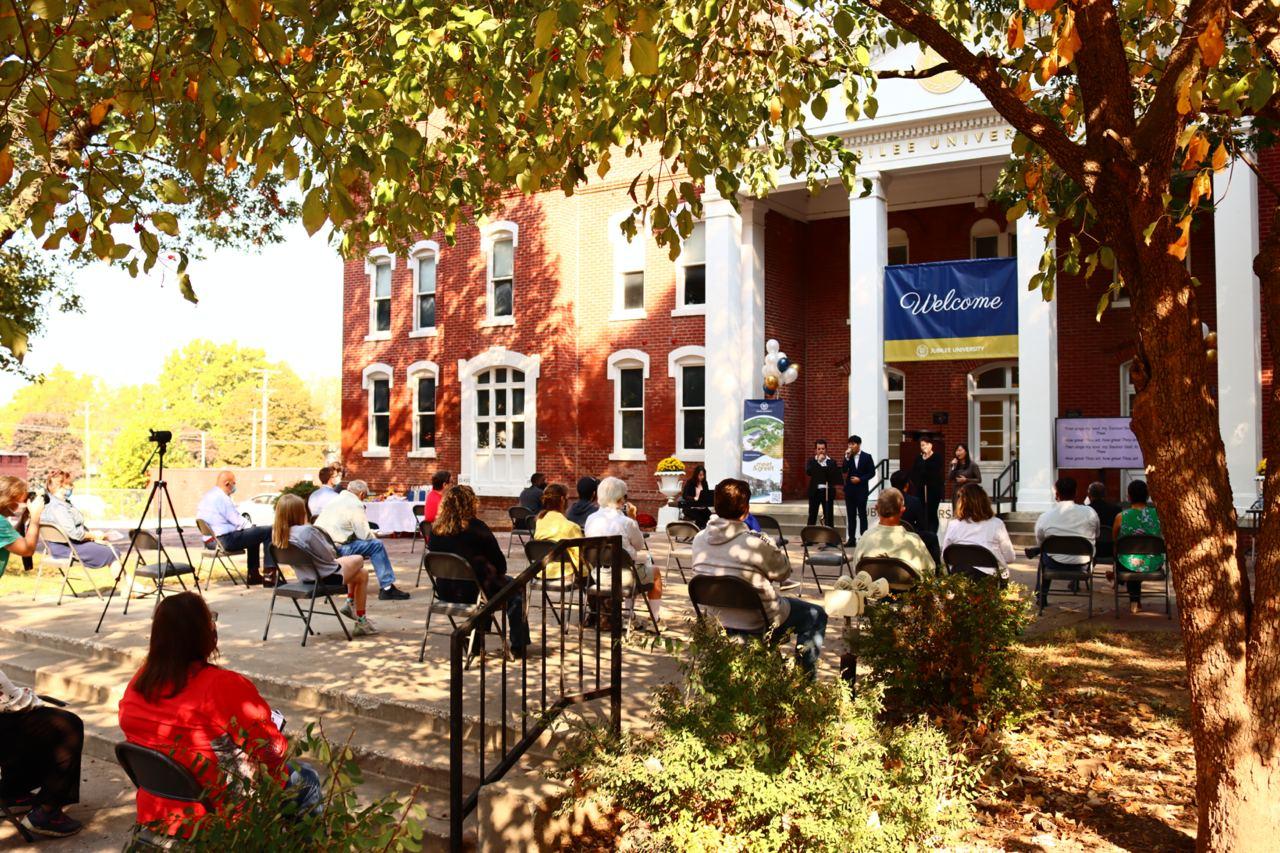 Jubilee World staff went to Jubilee University's Meet and Greet on October 10th to lead the music portion of the event that happened in the presence of residents of Lexington, MO.
A special choir song, "How Great Thou Art" was given during the presentation, then a music program followed. Aria Mihee Gwon sang classical pieces of opera: "Exultate Jubilate" from Mozart and "Alleluja". Member in training Christian Girma played a saxophone performance of the song "I Am Not Ashamed of the Gospel".
Afterwards, two Virtual Choir songs were presented on a screen: "People Need the Lord" and "We Are Here", an original Jubilee song by Reuben Chae. A solo musical performance followed, with Ms Rachel Elizabeth Meyer singing "What I Did For Love" and "Life I Never Led".
The event concluded with a choir singing "The Wonderful Cross" and "Great is Thy Faithfulness".