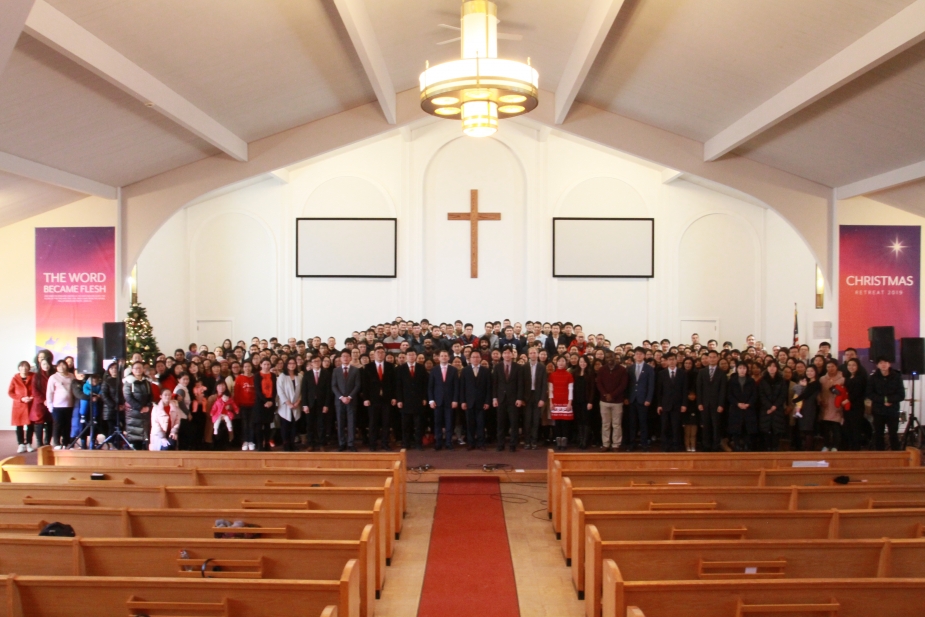 From December 23rd to 25th, 2019, Dover Christmas Retreat was held in Immanuel Chapel in Dover, New York. With the theme verse, John 1:14, "The Word became flesh and made his dwelling among us. We have seen his glory, the glory of the one and only Son, who came from the Father, full of grace and truth," series of lectures delved into Romans chapter 1 through 8, and deepen the understanding of Christian world-view and the words of truth that was revealed through the Son, Jesus Christ.
Among the lectures, it was shared that "All humanity was under the wrath of God. His blood was atonement, and it cleansed our sin. We were brought at a price. It is a fair price. It was even a surplus price. The Son of God shed His blood, and we were redeemed. The cosmic battle ended, but did it come to your life? It becomes yours if you receive that water. You open your heart and receive that news of love and forgiveness. But if you don't accept, there is judgment. So we should remember that salvation was correctly done. We have many situations, but God loves us unconditionally."
In addition to lectures, prayer night was hosted by Elim International on the evening of the first day followed by Jubilee festival that was be presented by Jubilee World and featured variety of contents that celebrated the night of Christmas Eve. The kids retreat was held separately where children gained valuable leadership experience and encouragement to mediate more on Jesus' humility and kingship.