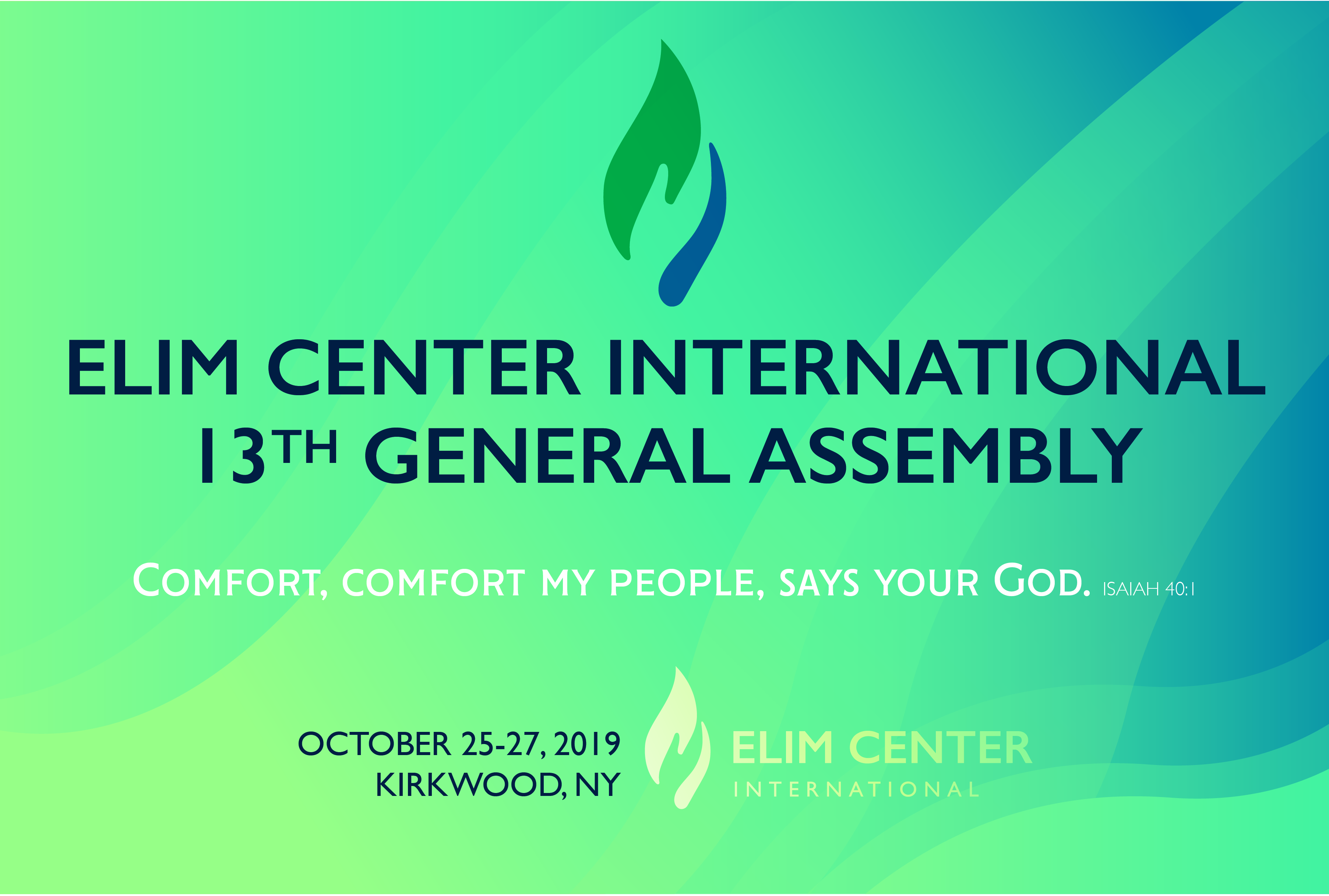 On October 25, around Elim leaders and members all around the world, including the United States, Korea, Japan, China, Hong Kong, Europe were gathered together in Elim Center International Headquarters in Binghamton, NY to hold the 13th General Assembly.
The opening service was presided by Elim HQ representative Swan Ham and Shiney Hahm, the Elim HQ General Secretary, preached the sermon titled "Comfort my people" based on Isiah 40:1 " Comfort, comfort my people, says your God."
The general secretary expressed thankfulness for Elim leaders and members traveled from afar can praise and worship God. Through the bible, she challenged all on the importance of Elim's identity and why prayer is critical in today's faith.
She exhorted, "We are the one who have already been comforted by God and that is why God has entrusted this precious commission to comfort His people."
Why Do We Need a Prayer Ministry Like Elim
People can't sustain their life without rest. Can you live without sleeping for a few days? God created the world and on the seventh day, he rested. Creation without rest, it must be too tired. Imagine if we don't have Sunday, how would our week be like? Likewise, rest on the path of faith is really important because we can gain new strength. Jesus said come to me all who are weary and burdened, I will give you rest.
As much as we long for good physical rest, we long for spiritual rest. What is the true rest for us? The true rest comes from knowing the love of God and when we receive salvation from our Lord. We were once wanderers of the world who couldn't find peaceful rest in our hearts, but when the love of God was revealed to us through the precious blood of Jesus, we experienced rebirth, the new life in Christ. Like how we experienced we want to give this true rest to the weary souls in the world that is why we gathered here.
Why Must We Pray
There are three functions of church: Kerygma, Koinonia, and Diakonia. First, there has to be the Word of God. Always, the Word of God gives guidance; it fills our spirits and allows grace to overflow. Then Koinonia comes, and Diakonia follows after. Elim is like a ministry filled with love and serving and because our prayer can help and heal many weary souls. That's how our name is derived that we can become the palms trees that could give rest to thirsty souls.
More than we comfort others, we are comforted by God's love. Jesus lowered himself and become nothing to serve us. He stepped into this dark world to reveal God's mercy to ones who don't deserve. We are the ones who were reborn by that love and mercy. Because we are comforted, now we ought to comfort others. This is what God has entrusted this precious ministry to us. God told the prophet Isiah to comfort His people. Those who experienced God's endless and unconditional love, there is unending joy in them.