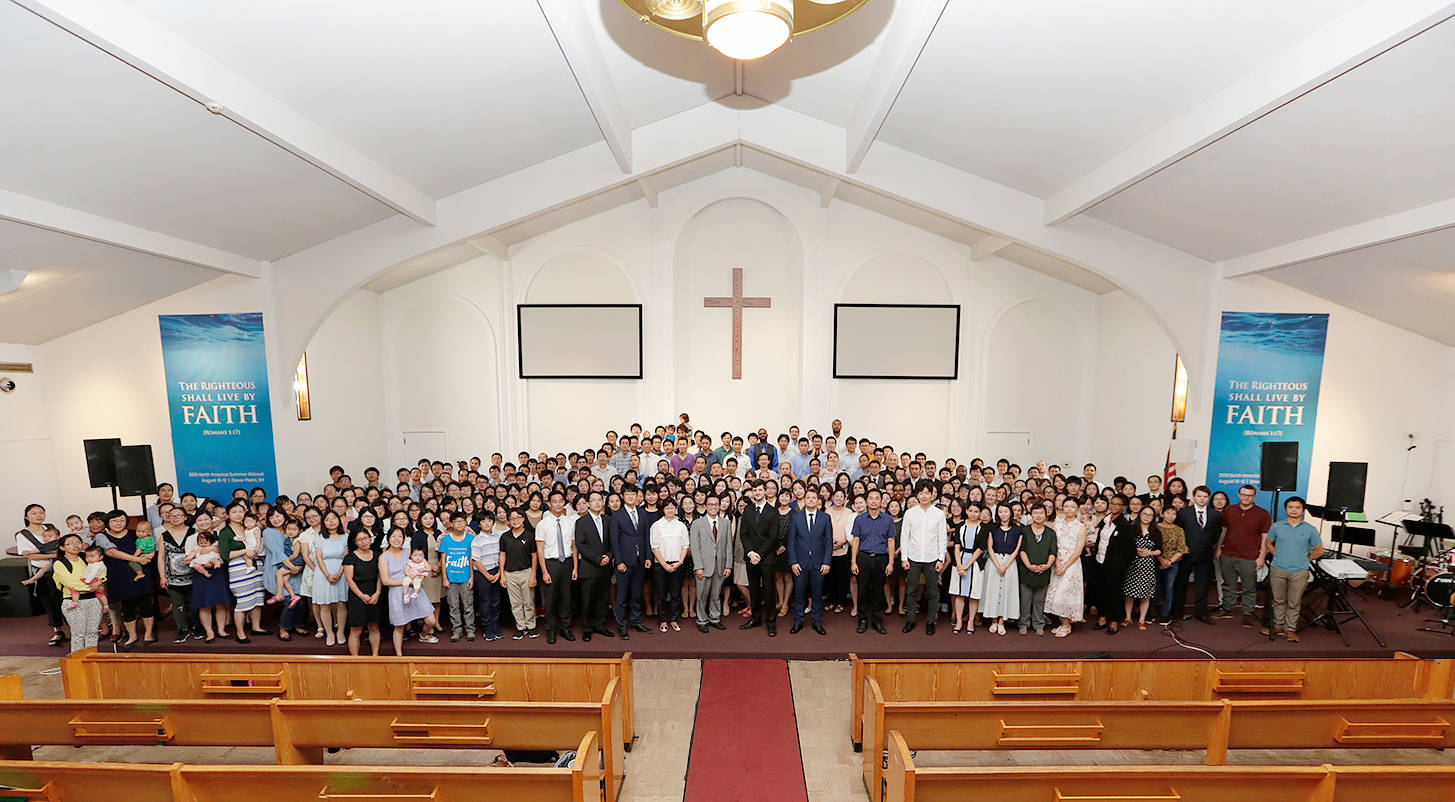 The 2018 Northeast Summer Retreat concluded with the closing service delivered by Pastor John Vivian. The message focused on the main theme of the retreat, Romans 1:17, "The righteous shall live by faith."
The core topic of the message that followed the testimony discussed the aftermath of the retreat, and how each participant should look at their lives and what they might need to surrender before God to ensure they can be abundantly fruitful.
Looking at the fruit of the spirit found in Galatians 5:22-23, attendees were challenged to be the ones who bear fruit so that many others can be fed and look to the cross of Jesus Christ as the one and only answer to their salvation. With the conclusion of the retreat, members should carefully think about what they will do with the freedom they have received in Jesus Christ, and how they will choose to grow with the love of God that the word has revealed newly.
With the end of the sermon, the summer retreat concluded and the final lunch was held.
Additionally, just before the message, there was a short time of testimony where members could share the grace they received during this time and reflect on the messages they heard.
One sister shared, "For the first time in my life I can finally say hello fellow Christians. My first emotion is guilt I didn't feel worthy to attend a retreat. It's very intense and so big and full of so many strong believers. I feel thankful to be here. The greatest thing I've learned during the sermons, something that's the newest to me was that we need Jesus Christ in our lives and that he's the only way to salvation.
Throughout my life I've heard about Jesus and my mother would teach me about Jesus and I've heard small testimonies during my childhood. But in the world, I heard Christianity is a bad thing. When you hear the sermon that we need Jesus it's just so right. I'm actually very excited about my life. I feel like I'm going to grow a lot and I think these retreats are important. I see you guys as spiritual older brothers and sisters. I'm very proud of all of you and of this community."
The Northeast region holds large events every Summer to gather all member churches and mission organizations. This year, the program was formulated to highlight the core message of Salvation and the essence of faith that is "Sola fide."